How to know which jio number is linked to your Aadhaar card…..
Aadhaar card linking has become a compulsory detail for one to operate around India. this has been approved by the Indian government where one has to seed their PAN card and all other official documents. The card is issued by the UIDAI statutory body, where all citizens are required to own an Aadhaar card. This curbs fraud cases and also helps fair distributions of government subsidies.
The card contains bio-metric data of each person and acts as identity proof but not citizenship proof. The government has set strict rules of linking all cards including your registered mobile numbers. Telecom companies have heed to this call and are working to ensure the citizens numbers are linked.
Reliance Jio being a big and popular company initiated the seeding campaign as other companies followed. This has been embraced as no one can buy a Jio sim card without the Aadhaar details. Jio telecom company works to register all the users and giving warnings to clients who have not yet linked their numbers.
KYC information is gathered and registered in the telecom system where one can trace whether they have been registered. This process helps to prevent fraud cases where one can register new Jio number using someone else Aadhaar card. Such cases can cause big stir up, each card holder should take a step and link the card using the few steps given or check whether their numbers are linked to the system.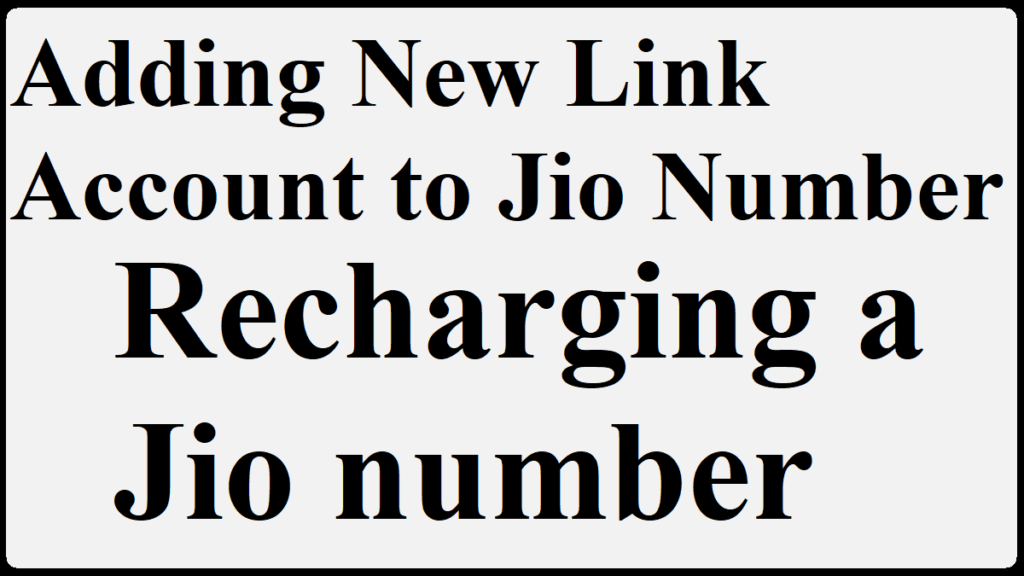 Adding new link account to Jio number
Using your smart device login to MyJio app which be installed in your mobile phone. For new users download MyJio app from the google play store and install continue.
Enter the correct Jio sim login details which are linked to your Aadhaar account.
Proceed to click on the option indicated as" link new account" this falls under the tab "my account section".
The system will show new page displaying new list of Jio number linked to the Aadhaar number.
A new message will state "the following are the numbers linked to your Aadhaar number." The message continues to state that you should select any of the numbers and add to the account.
Note if there no number from this list, it a clear indication that you don't have any number linked to your Aadhaar card.
Recharging a Jio number
Go to Myjio app and key in your credentials which link the Jio sim to Aadhaar card.
Landing on the homepage select the option" more options"
A list will show click on the third option which is recharge.
From the recharge menu click on the tab recharge for another number.
The system will display a new screen where you receive options like: mobile and Jiofi.
Click on the mobile and Jiofi tab when you are required to enter the numbers which are linked to the Aadhaar card. proceed to click on the submit button.